Join students from more than 30 countries around the world who have learned how to have a Confident, Connected and Calm Montessori home in this comprehensive and concise online course.
Have you dreamed of learning the science behind Montessori and how to apply it in real life, but you don't know where to start and don't have time to do the research yourself?
Are you just getting started with Montessori and having a hard time figuring out exactly how to set up your home for your child's independence?
Then this course is for you.
For many years the only way to really understand Montessori as a parent was to either read dozens of books - taking notes as you go - or to undertake the Montessori training yourself. But thanks to this course, you can now learn everything a Montessori parent needs to know in just five 1-hour video lessons. Watch them all at once, pace yourself over 5 nights or even over 5 weeks. You have lifetime access so you can learn in your own time, at your own pace, on any device.
Learn the Montessori philosophy 'in a nutshell' in a way anyone can understand
Get my specific 7-step formula to make home life consistent with school life - you'll adopt one concept at a time in sequence in a way even the busiest and most time-poor parent can easily do
Learn how to clear the mental clutter and be a calm Montessori parent with techniques to cultivate patience and grace, even under pressure! (When you hear this, a huge weight will be lifted off your shoulders.)
Learn the biggest mistake parents make when they start to adopt Montessori at home (and how you can avoid it)
Get the Montessori methods and materials explained - in sequence - so you know what your child is learning and how he is learning it, and you can be confident that your child is on track, even without grades, homework or tests
Detailed descriptions of how to set up your home Montessori-style so your child experiences consistency with school and can be as independent as possible
Detailed case studies and examples to demonstrate everyday communication in a Montessori home, including specific techniques, words to avoid and how to manage discipline and sibling conflict so that you can stay connected to your children while they learn these important life skills for themselves.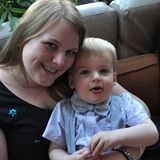 "This course is a must if you want to know more about Montessori and creating a functional, caring family. The workbooks have given us challenges and great advice for setting up areas around the home that encourage independent play, learning and responsibility."
- Celina Hurworth, Australia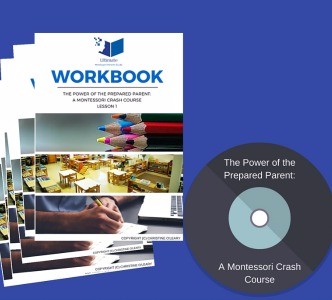 Here's just a small glimpse of what you'll learn:
The 7 specific steps to adopting Montessori principles at home to make home life consistent with school life. It's easy to be overwhelmed with Montessori but with this formula you will adopt one step at a time in sequence.
A simple framework for parenting without rewards and punishments using natural and logical consequences.
My simple 3-Step Fast Start process to get you started - the three quick and easy things you can do straight away to implement Montessori at home.
How to determine where your child is at (with no tests and no grades) using this one simple tool.
The Montessori Parenting Toolkit - including my best tips for how to parent Montessori-style. This includes the language to use, safe words, words to avoid, and discipline and conflict resolution techniques using a paint-by-numbers approach.
How to present a 'lesson' at home using a 6-Step Technique that uses the same steps your child is familiar with at school.
The 3 Questions that Clear The Mental Clutter and help you focus on what matters most as a Montessori parent.
The raw, unfiltered truth about why the Montessori method is superior to all other methods of education and how it is supported by current brain research.
How to develop your 'fool-proof' elevator pitch to describe Montessori - no more vague descriptions when explaining it to family and friends.
The No.1 reason most people take their children out of Montessori (simply recognising this is a game-changer).
Why doing it 'perfectly' is a myth, and the mentality to use instead. When you hear this, a huge weight will be lifted off your shoulders.
Detailed explanations of core Montessori materials (including the sequence of presentations at school) across the five core subject areas: Sensorial, Maths, Language, Culture and Practical Life as well as the Five Great Lessons.
My 5-Step Fast Start Process to De-Clutter and Set Up Your Home Environment to provide for your child's independence - as well as detailed room-by-room break-downs for how to set up every room in your home using Montessori principles.
The biggest mistake Montessori parents make when they try to adopt Montessori at home (and how to avoid it).
How to hold successful Family Meetings and the psychology behind getting universal agreement on Family Rules so your children have ownership and are engaged in the process.
How to plan a Going Out activity with a step-by-step Action Guide.
The Neurology of Montessori so you have a basic understanding of what is happening in your child's brain and why the Montessori method works.
My Fast Start Philosophy Formula - 30 key Montessori principles and how they are different from traditional education models.
A fool-proof strategy for managing screen time and technology using the Montessori approach.
Tools to cultivate the core characteristics of a Montessori adult: patience, humility and grace.
Detailed case studies and examples to demonstrate everyday communication in a Montessori home, including specific techniques, words to avoid and how to manage discipline and sibling conflict so that you can stay connected to your children while they learn these important life skills for themselves.
And that's only a fraction of what we're going to cover inside!

"This course far exceeded my expectations and covered everything Montessori parents need to know - and in an easy-to-understand way. I highly recommend it. I was encouraged by the elegant simplicity and achieveability of both understanding - and using - this philosophy in my home."
- Renee Thompson, Australia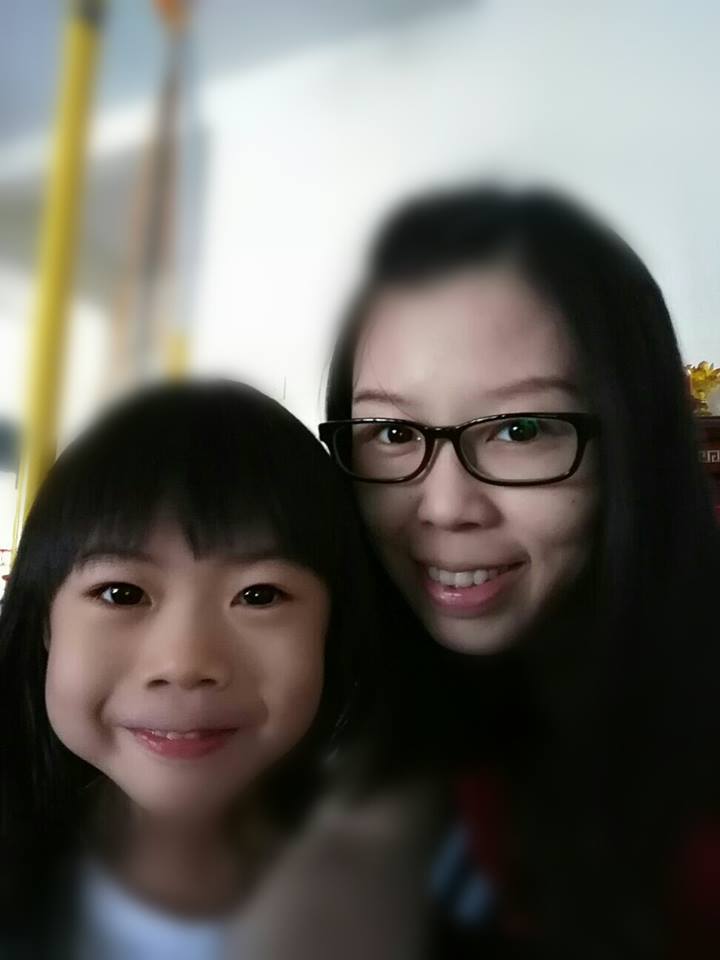 "Chris is fantastic! I learnt a lot from her crash course. It was great to learn about setting up rooms at home and the session on the peace table and sibling conflict was very useful - I'm using what I learned already!"
- Jasmin Loh, Malaysia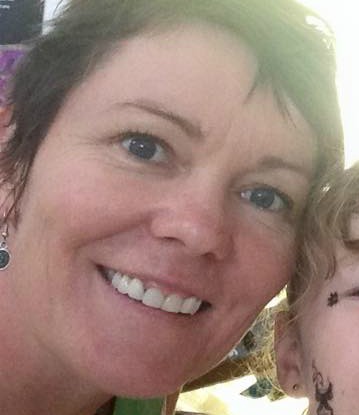 "As a home-schooling, working mum I'm very time-poor so I loved the fact that I could watch the videos when it suited me and work through this course at my own pace. I recommend this course to any Montessori parent who wants to learn more but doesn't have much time!"
- Tina Cleary-Baldwin, Australia
I've done all the heavy lifting for you!
Take this opportunity to leverage the hundreds of hours of research and testing I have already done for you.
If you're like most Montessori parents I know, you probably don't have time to be learning detailed Montessori theory that doesn't apply to parents.

You need to be effective and efficient with the approaches you adopt at home. You want to use your valuable time and energy on techniques and practical approaches that will actually work without having to rely on trial and error - and constantly needing to reference Dr Montessori's books and research papers.
When you register for The Power of the Prepared Parent: A Montessori Crash Course, you'll get to leverage hundreds of hours and several years of my experience and the thousands of dollars I've spent testing what works - and literally cut your learning curve down by half.
This system is proven to work so you can feel confident knowing that you're following a strategy that will transform your family. In fact, I guarantee it.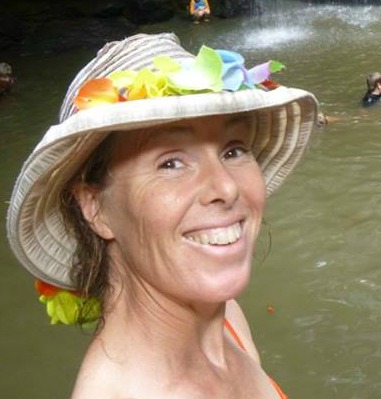 "Christine has such a vast amount of knowledge and passion around her subject of Montessori parenting, and she shares generously in this course. I would recommend this course to anyone interested in learning more about Montessori parenting."
- Rachael Skyring, Australia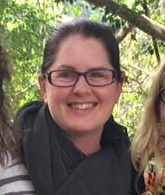 "This course is the best investment we've made since starting our Montessori journey several years ago. I'd always wanted to set up our home to be more Montessori but avoided it because I had no idea where to start. This course took care of all of that. I couldn't recommend it highly enough."
- Rach Fairlamb, Australia
Course Curriculum
Welcome
Available in days
days after you enroll
Module 1: The Montessori Philosophy in a Nutshell
Available in days
days after you enroll
Module 2: The Prepared Parent
Available in days
days after you enroll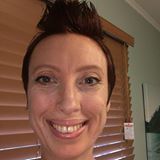 "This course is designed by a parent for parents. It is well thought out, down to earth, practical and thorough. It excludes all the jargon and includes lots of real substantial material you can put into practice in a real time environment."
- Sallie Francis, Australia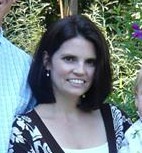 "As a new Montessori parent, I was eager to learn more about the Montessori approach and how it can be applied in the home, but wasn't finding the time to do it. Chris' course was a great way to learn about Montessori without having to find all the information ourselves. Thanks Chris!"
- Claire Rosina, Australia

"This course exceeded all of my expectations. From the first session, Chris invited participants to take on a new mindset and gave us the resources to make changes in our lives to support our children, our families and ourselves. My interactions with my family have been clearer and more open, and my husband, colleagues and friends have even commented on the positive change in my demeanour in the last few months. Thank you for empowering me, Chris!"
- Jessika Miller, Australia
Your Instructor
CHRISTINE O'LEARY is the author of '16 Secrets to Montessori Parenting' . Her weekly blog is read by thousands of Montessori parents in more than 30 countries and she has also featured in publications such as The Huffington Post and the recently published book 'Montessori at Home Guide: 101 Montessori Inspired Activities for Children Ages 2-6'.
Christine has taught at three Australian universities and is passionate about education reform and driving a Montessori movement in Australia, and around the world.
As a Montessori parent, blogger and advocate, Christine lives and breathes the Montessori philosophy and has found her passion in teaching these principles and the science behind Montessori to other parents.
Follow Christine here:

Blog: www.ultimatemontessoriparentsguide.com
Facebook: https://www.facebook.com/ultimatemontessoriparentsguide/
Frequently Asked Questions
When does the course start and finish?
The course starts now and never ends! It is a completely self-paced online course - you decide when you start and when you finish.
How long do I have access to the course?
How does lifetime access sound? After enrolling, you have unlimited access to this course for as long as you like - across any and all devices you own.
What if I try it and the course isn't a good fit for me?
The proof that this course will be worth many times your tuition investment is that it comes with a 30-day, 100% money-back guarantee. Register and go through each lesson and exercise for a whole month. If you don't feel it's helped in any way, I'll gladly refund your money.
What is included in the course?
The course includes a series of 5 training modules taught by Christine. Each module contains a video training session as well as detailed PDF summaries and workbooks. Audio downloads of each session are also included. The training is 100% digital so you get immediate access to the entire training when you sign up.
How much time will this course take?
The lessons are purposely designed to allow you to get what you need without wasting your time with 'filler fluff'. As a busy working mum myself, I get that your time is precious (and scarce!) The course is self-paced so you can do the five 1-hour lessons as fast or slow as you like. It is recommended that you allow extra time after each lesson to review the workbooks and take action. That way, you can think through your answers to each exercise and really get the most from this experience.
What makes this course different from other Montessori information out there?
There is a lot of Montessori information out there. Here's what sets this Crash Course apart. 1. It's fast. I get it – we are all busy. You can complete the course in a couple hours a week, over 5 weeks. Because the material is so concentrated, that time may be intense, but that's a part of the course's effectiveness. 2. It gives you clarity. Unlike the other Montessori information out there, my course will give you a proven step-by-step system to having a Montessori home. However, you'll also know that this system is right for YOU because this course helps you get laser-focused on what is important to YOU. The module on The Power of the Prepared Parent: A Personal Inventory will guide you toward powerful self-realisation as we look at some of our hardwired parenting habits. 3. It will work for all kinds of Montessori parents. Some parents are home schooling, some are pregnant and want to get in the right mindset early, others have children attending a Montessori school or even attending a traditional school. My course is focused on you as a whole person, so the method is effective for any kind of scenario where you want to learn how to Montessori at home.
Can I get ongoing support?
A huge factor of your success as a Montessori parent is the accountability you surround yourself with. That's why I created the online support community. In addition to the course, workbooks and downloads, you will have access to this private Facebook group so you can ask specific questions as you start implementing Montessori at home.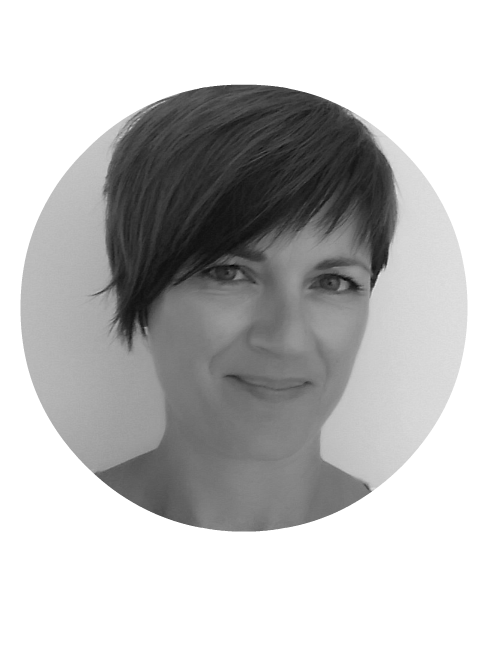 A Letter from Chris
Course Creator of The Power of the Prepared Parent
Do you know what is THE single best thing we can do for our Montessori children?
It's to be a prepared parent. You see, it's all about us. If we are confident, connected and calm - our children will be too.
But while I live and breathe the Montessori philosophy now, it's not how I got started. In fact, it's hard to imagine a more humble beginning.
When my children started at a Montessori school a few years ago, I quickly realised that while I loved the look of it, I didn't know much about it.
I felt disconnected from the classroom and from what my children had been doing all day. I found it hard to tell if they were really doing OK.
With no real benchmark – and of course, no tests or grades – I realised I was running on blind faith. And that scared me a little. Parent-teacher conferences didn't help much. I'd hear about the trinomial cube and the sandpaper letters and think – okaaay – that's what he's DOING but how is he GOING? Even when the guides told me my sons were doing fine, I didn't feel any better.
I knew there was a risk that there would be a fork in the road at some point in the future. Either our uncertainty would get the better of us and we'd take the 'safe' route and put our boys in a traditional school once the 'serious' schooling years kick in (I've learnt since that those younger years actually ARE the serious years, but I didn't know that then) – OR – we'd hang in there as we were and hope for the best.
Neither option filled me with confidence.
Then I realised there was an option 3.
I needed to find out how Montessori works. REALLY find out about it.
I'd tried to read a few of Dr Montessori's books (they were written a hundred years ago and have been translated from Italian so they're pretty hard going, but they are great if you can stick them out). I Googled, YouTubed and Instagrammed – but you know, I was none the wiser. I found out bits and pieces of information here and there – but I couldn't find exactly what I was looking for as a Montessori parent.
I really wanted something super-concise, super-relevant to what I wanted to know and that cut through the Montessori jargon and drilled down to the most critical information for me.
I needed it to be delivered in a way that would keep me inspired, engaged, even excited about Montessori and in a way that a time-poor parent like me could understand.
But you know, it's not out there. I literally spent weeks and then months looking.

Nothing.
So I started to compile the information myself.
I've spent the better part of two years trawling through all of the information out there and capturing what I wanted to know as an actively engaged Montessori parent.
Maria's books, books ABOUT Maria's books, books about the writers of the books about Maria, blogs, videos, research papers, Maria's articles and advice and information from trained Montessori guides and Montessori experts from around the world.
You get the picture. Hundreds of hours of research. And when it came to me, I did every parenting course out there and read every 'mindful parenting' book I could get my hands on to work out how to take what I was learning about the Montessori principles and actually put them into practice at home – in a 'real world' way that was true to Montessori and realistic for a modern family at the same time.
Everything I read had something useful for me – it just wasn't all in one place. Thankfully, Montessori is my passion (and I don't have a TV) so all of this research wasn't hard for me. In fact, I LOVED it. It quickly became a project I was totally obsessed with.
In fact, it's more than that. Since adopting it at home, Montessori has become my lifestyle of choice – and that of my family, too. We live and breathe it and it is nothing short of amazing.
So, this course is my 'Big Work'. A massive undertaking that no-one is making me do. I'm doing it because I love it, it's my passion. In fact, I feel like I couldn't NOT do it.

I love Montessori and I love connecting with other people who love it, too.
Living a Montessori lifestyle means I am free to pursue my passion. That I am comfortable with putting myself out there, with helping others if I can and with taking risks.
So I launched my first course and parents all over the world signed up! My life changed at that moment.
What I know now is that there are many, many parents out there just like me - who love Montessori but want to know more. It's been a beautiful and amazing journey and I'm so grateful to have discovered it while my boys were still small. The work in learning to live a Montessori-inspired, mindful life is SO worth it.
Every day I hear from parents who resonate with MY story.
Parents tell me they want to learn the basics. Want to know how to translate the Montessori philosophy into real life and make it practical at home – and how to articulate it to others who ask.
I totally get that.
If you want to learn how to be the parent you've always wanted to be - the parent who is respectful to their child no matter what, this Crash Course will get you there.
Montessori has been described as a 'character development curriculum' – and it is. But it's not just for our children. It's never too late to look at OUR OWN character and see what improvements can be made there, too.
Parenting is not about GIVING our time and energy with little left for us. It's about RECEIVING – and with a Montessori approach, this is the time to grow.
When we have a step-by-step blueprint to follow, WE are calmer and more confident. When we are calm and confident, it not only models that for our children, but it creates space. Space for our children to grow and to learn – and to allow our children to watch US grow and learn – not just as parents – but as human beings.
We mirror back to our children what is happening with us.

When we're feeling confident and in control, our children will feel that too.
Putting everything together into this Crash Course - a series of five 1-hour video lessons, along with printable resources, cheat sheets and 'how to guides' - has truly been a labour of love.

It's really streamlined and really simple – and covers everything a Montessori parent needs to know to be confident, calm and connected.
I hope you love it as much as I've loved creating it for you.
...and remember, you're fully covered by my 100% money-back guarantee, so you have absolutely no risk.

Register now as I'm really looking forward to helping you create a Montessori home for your family.
See you soon!
Chris O'Leary
Founder of ultimatemontessoriparentsguide.com
Author of 16 Secrets to Montessori Parenting
Course Creator of The Power of the Prepared Parent: A Montessori Crash Course