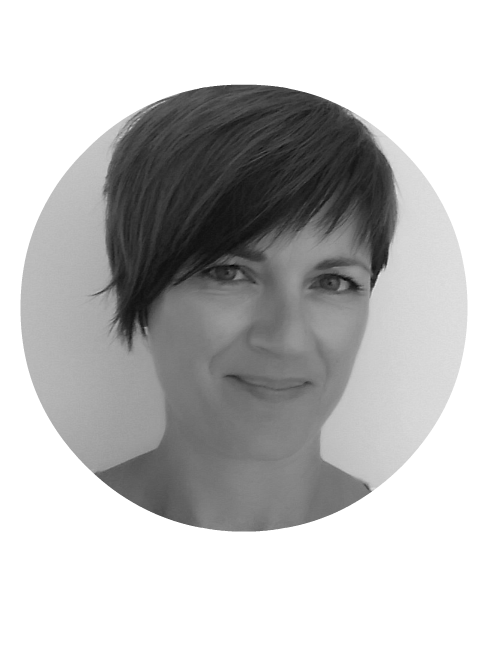 A Letter from Chris
Course Creator of The Power of the Prepared Parent
Do you know what is THE single best thing we can do for our Montessori children?
It's to be a prepared parent. You see, it's all about us. If we are confident, connected and calm - our children will be too.
But while I live and breathe the Montessori philosophy now, it's not how I got started. In fact, it's hard to imagine a more humble beginning.
When my children started at a Montessori school a few years ago, I quickly realised that while I loved the look of it, I didn't know much about it.
I felt disconnected from the classroom and from what my children had been doing all day. I found it hard to tell if they were really doing OK.
With no real benchmark – and of course, no tests or grades – I realised I was running on blind faith. And that scared me a little. Parent-teacher conferences didn't help much. I'd hear about the trinomial cube and the sandpaper letters and think – okaaay – that's what he's DOING but how is he GOING? Even when the guides told me my sons were doing fine, I didn't feel any better.
I knew there was a risk that there would be a fork in the road at some point in the future. Either our uncertainty would get the better of us and we'd take the 'safe' route and put our boys in a traditional school once the 'serious' schooling years kick in (I've learnt since that those younger years actually ARE the serious years, but I didn't know that then) – OR – we'd hang in there as we were and hope for the best.
Neither option filled me with confidence.
Then I realised there was an option 3.
I needed to find out how Montessori works. REALLY find out about it.
I'd tried to read a few of Dr Montessori's books (they were written a hundred years ago and have been translated from Italian so they're pretty hard going, but they are great if you can stick them out). I Googled, YouTubed and Instagrammed – but you know, I was none the wiser. I found out bits and pieces of information here and there – but I couldn't find exactly what I was looking for as a Montessori parent.
I really wanted something super-concise, super-relevant to what I wanted to know and that cut through the Montessori jargon and drilled down to the most critical information for me.
I needed it to be delivered in a way that would keep me inspired, engaged, even excited about Montessori and in a way that a time-poor parent like me could understand.
But you know, it's not out there. I literally spent weeks and then months looking.

Nothing.
So I started to compile the information myself.
I've spent the better part of two years trawling through all of the information out there and capturing what I wanted to know as an actively engaged Montessori parent.
Maria's books, books ABOUT Maria's books, books about the writers of the books about Maria, blogs, videos, research papers, Maria's articles and advice and information from trained Montessori guides and Montessori experts from around the world.
You get the picture. Hundreds of hours of research. And when it came to me, I did every parenting course out there and read every 'mindful parenting' book I could get my hands on to work out how to take what I was learning about the Montessori principles and actually put them into practice at home – in a 'real world' way that was true to Montessori and realistic for a modern family at the same time.
Everything I read had something useful for me – it just wasn't all in one place. Thankfully, Montessori is my passion (and I don't have a TV) so all of this research wasn't hard for me. In fact, I LOVED it. It quickly became a project I was totally obsessed with.
In fact, it's more than that. Since adopting it at home, Montessori has become my lifestyle of choice – and that of my family, too. We live and breathe it and it is nothing short of amazing.
So, this course is my 'Big Work'. A massive undertaking that no-one is making me do. I'm doing it because I love it, it's my passion. In fact, I feel like I couldn't NOT do it.

I love Montessori and I love connecting with other people who love it, too.
Living a Montessori lifestyle means I am free to pursue my passion. That I am comfortable with putting myself out there, with helping others if I can and with taking risks.
So I launched my first course and parents all over the world signed up! My life changed at that moment.
What I know now is that there are many, many parents out there just like me - who love Montessori but want to know more. It's been a beautiful and amazing journey and I'm so grateful to have discovered it while my boys were still small. The work in learning to live a Montessori-inspired, mindful life is SO worth it.
Every day I hear from parents who resonate with MY story.
Parents tell me they want to learn the basics. Want to know how to translate the Montessori philosophy into real life and make it practical at home – and how to articulate it to others who ask.
I totally get that.
If you want to learn how to be the parent you've always wanted to be - the parent who is respectful to their child no matter what, this Crash Course will get you there.
Montessori has been described as a 'character development curriculum' – and it is. But it's not just for our children. It's never too late to look at OUR OWN character and see what improvements can be made there, too.
Parenting is not about GIVING our time and energy with little left for us. It's about RECEIVING – and with a Montessori approach, this is the time to grow.
When we have a step-by-step blueprint to follow, WE are calmer and more confident. When we are calm and confident, it not only models that for our children, but it creates space. Space for our children to grow and to learn – and to allow our children to watch US grow and learn – not just as parents – but as human beings.
We mirror back to our children what is happening with us.

When we're feeling confident and in control, our children will feel that too.
Putting everything together into this Crash Course - a series of five 1-hour video lessons, along with printable resources, cheat sheets and 'how to guides' - has truly been a labour of love.

It's really streamlined and really simple – and covers everything a Montessori parent needs to know to be confident, calm and connected.
I hope you love it as much as I've loved creating it for you.
...and remember, you're fully covered by my 100% money-back guarantee, so you have absolutely no risk.

Register now as I'm really looking forward to helping you create a Montessori home for your family.
See you soon!
Chris O'Leary
Founder of ultimatemontessoriparentsguide.com
Author of 16 Secrets to Montessori Parenting
Course Creator of The Power of the Prepared Parent: A Montessori Crash Course